Why is it every Christmas and families turn into raging loons??
It would seem that all over the world relationships are rocked by the dreaded decision of where to spend Christmas and who with??? Marriages suffer and children's Christmas's spent amongst warring families. Why???? I just don't get it! As far as I was brought up, families all get together for Christmas whenever possible.
My papa's Birthday was on Christmas day and he had been a widower for a very long time long before his girls had children of their own so we always spent it with him and whenever possible with my Dads family too. My Gran was widowed too but she had her other son's family nearby so every other year went there. When we had both grandparents there I loved it as a child and even better if all Aunties Uncles and cousins were around too and we maybe got to go to a hotel other something similar. It was fantastic fun. I never remember my parents arguing about who went where or there being any hard feelings at all. My Gran and Papa got on very well and there was absolutely no jealousy or competition between them. I was so unbelievably close to my papa my Gran would have been very entitled to be a bit envious too but she was always very very happy to be with us all at any occasion.
So why oh why do so many people, including myself and my children, have their family special occasions spoiled by bloodymindedness and jealous carry on from Grandparents? My parents obviously brought us up with a very easy going holidays so are happy to go along with whatever we want to do but not my In-Laws!! They don't want to share any occasions with my family whatsoever. They want to separate us from my family and wont go to my parents for any special family events as they are insanely jealous that the kids spend any time there during the year and can't watch how settled and happy the kids are there. They aren't shy about telling my Husband about it either. I have always been very very close to my parents and they were amazing when I was a single parent helping me raise my Daughter whilst suffering from post natal depression. They've helped us out financially and are always there for my husband too for support but even after all that his parents make it very clear they would like that relationship to be less and that their grandchild should be closer to them than my parents as my parents have had their grandchild??? It's insane.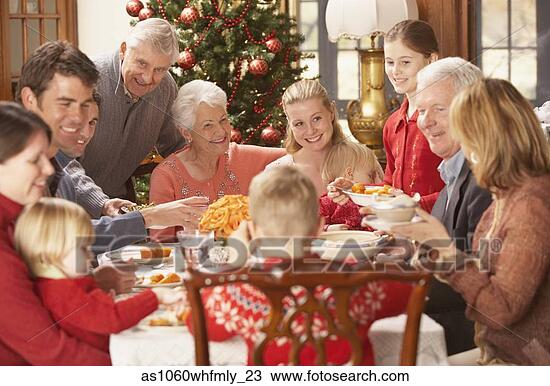 This should be the happy Christmas Image. Its how I remember mine.
Anyway this year I arranged Christmas dinner at the local hotel where we had our wedding and just gave out an open invitation to all the family. As usual the in-laws wont come though and are now kicking off that we wont see them on Christmas Day.
Its all completely nuts if you ask me. I'm fed up arguing every holiday with my husband over their attitude. I love my husband to death but I am not going to put up with our situation forever with his parents. How do people live like this, in battle, forever.