On Thursday we went for a day trip to Largs to let the kids have a bit of air and a run around. When we got there it was really windy and cold. Caleb had fallen asleep in the car and was really Cranky when we stopped so we decided to keep driving back home via a park nearby. When we got to the park however, it was absolutely packed with families and kids. There was no way they could've gotten on anything so we had to reassess what we were doing. Hubby needed to pop to work and suggested we swing past there and then go and look at some car garages as Caleb loves looking round at cars and we have been thinking of changing my car for a while. We went to the Kia garage as I have seen recent adverts for the new Sportage and really fancied a closer look. So, off we went. When we arrived all of us loved the new Kia but it was vastly more expensive than previous models, so we went for a look at some of the nearly new cars and there we spotted a Nissan Qashqai which is another car we had looked at recently.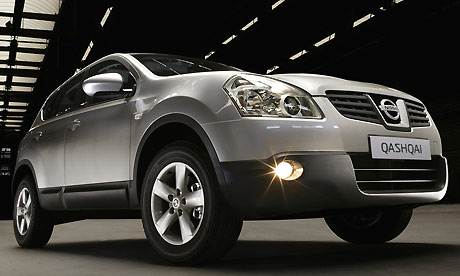 Within an hour we had signed up and its ours. Its identical to this model and I am super duper excited. Going to pick it up on Tuesday and trade my current car. This is where I am sad sad sad.
I love my Fiat Bravo. I bought it when just after Caleb was born and I have loved it. It's been a great runner with no problems at all. Its interior is so stylish as it is Italian after all and although the boot space is perfect for my prams its really not big enough inside for all of us and doesn't have great leg room for a growing family. So, it's bye bye bravie.
I have shed a few tears at the thought of parting with it but the time has come and I am excited to get a new car. Hopefully there will be no stopping me now with my confidence building driving.
Identical to my little runner.